All Around Camp
Leadership
Division Leaders
Responsible for all aspects of several groups of campers including their safety and welfare
Supervises the staff of several groups of campers
Communicates with parents before and during camp.
Activity Supervisors
Supervises various activities in a program area, such as sports or creative and performing arts.
Supervises specialist staff running activities.
Supervises and runs special camp wide events.
Group Counselors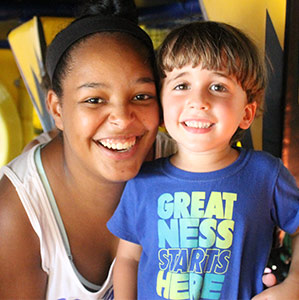 Staff who are assigned a specific group of campers to care for during the summer. Group counselors are divided into Head Counselors and Counselors.
Head Counselors
Staff who are entering their sophomore year in college and older.
Counselors
Staff who are entering 12th grade or their freshman year of college.
Assistant Counselors
Staff who are entering 11th grade.
Travel Camp Staff
Staff who travel to a combination of Multi-Day overnights and exciting Single-Day local trips.
Specialty Counselors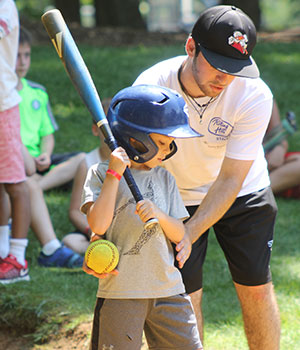 Staff members who lead or assist the program activities at Rolling Hills. Specialty counselors have experience or training in a particular activity and area able to connect with the campers and make their activity fun.
Lifeguards
Staff with life guarding certification who teach swimming skills and guard the pool complex.
Athletic Instructors
Staff who have experience or interest in the following activities:
Basketball
Soccer
Hockey
Gymnastics
Softball
Archery
Tennis
Track
Outdoor Adventure Specialists
Staff who have training or an interest in the following activities:
Climbing Tower
Ropes Courses
Go Karts
Air Games
Trail Busters (off-road Go Karts)
Creative Arts Instructor
Staff who have a strong background or interest in the following areas:
Arts & Crafts
Cooking
Dance
Nature
Digital Photography
Drama
Music
Science
Support Staff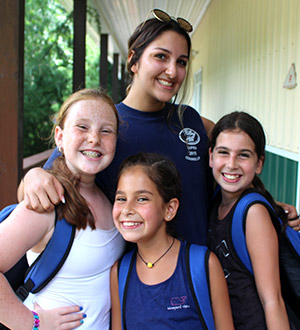 Office Team
Camp Photographer
Receptionist
General Office
Website updates
Greeters
Transportation Desk
Transportation Department
Bus Drivers
All drivers must be CDL licensed and must pass the standards of our insurance company. We provide door to door transportation for our campers in our own air conditioned buses.
Bus Counselors
Staff members who are chosen to be bus counselors are assigned to a bus route and tend to the needs of our campers while being transported to and from camp. These staff members will also have assignments during the regular camp day.
Other Support Staff
Camp Nurse
Food Service
Maintenance Crew
Security