2024 Season Dates
Full Eight Weeks:
June 24 – August 16
First Four Weeks:
June 24 – July 19
Second Four Weeks:
July 22 – August 16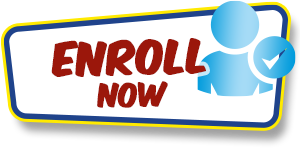 FAQs
General Information
What are the dates for the 2024 Camp Season? What sessions do you offer?
We can't wait for camp to begin! Camp starts on Monday, June 24th and ends on Friday, August 16, 2024. Rolling Hills campers can enroll for a 4, 5, 6, 7 or 8 week session. Pre-K and K campers can enroll for 3, 4, or 5 days per week. 1st – 7th grade campers can enroll for 5 days per week only. We also offer Teen programs for 7th – 10th graders.
What are the hours of a typical camp day?
Our camp day runs from 9:00 a.m. – 4:00 p.m. Buses will pick up your child between 8:15 a.m. and 8:45 a.m. Before and after camp care is available each day at no extra charge. Before camp care starts at 7:00 a.m. and after camp care runs from 4:00 p.m. – 6:00 p.m.
Is door-to-door transportation included?
Yes! The Rolling Hills day begins and ends with a safe, spirited ride to and from camp. Rolling Hills provides professional, convenient, door-to-door transportation for all of its campers. A specific pick up time will be assigned to each camper. All of our drivers are CDL certified and have undergone thorough background checks.In addition, each vehicle has a Rolling Hills staff member on it called a bus counselor. Our responsible bus counselors ensure safety and get to know each camper individually. They make sure that that our bus rides are an extension of the Rolling Hills camp day – FUN!!! Before the camp season begins, you will meet both your driver and bus counselor on Bus Day.
What do I need to send to camp everyday?
Two bathing suits are about it–we supply everything else!
Groups & Staff
How many campers will be in my child's group?
A typical Pre-K through 7th grade group has 12-16 campers of the same age and gender. Teen and Travel groups are larger and are co-ed.
What are group ratios and who supervises my child?
Rolling Hills maintains extremely low camper to staff ratios to ensure that each camper receives personal attention throughout the camp day.
Group staff to camper ratios are generally as follows:
Grade Ratio
Pre-K 1:3
K-1st 1:5
2nd-4th grade 1:7
5th-6th grade 1:8
Teen & Travel 1:10
Campers' groups have a head counselor who is college age or older, and additional counselors who are high school or college students. Group counselors stay with their campers throughout the day and are active participants and helpers at each activity.
Programs & Activities
Who instructs each activity?
At Rolling Hills, experienced specialists offer the highest quality instruction and supervision in each activity area. Our specialists are hand selected for their particular skill level in each area of camp, and for their strong ability to teach these skills to our campers in an encouraging manner. Many Rolling Hills specialists are teachers, coaches, or professionals in their particular field. Group counselors accompany our campers to every activity to provide additional assistance and support, but are not responsible for teaching each activity.
Do we offer swim instruction?
Yes! The Rolling Hills swim program is our "pride and joy." We have 3 heated pools, enabling us to provide age appropriate swim instruction in a comfortable environment. Our campers successfully progress through the American Red Cross Swim Levels.Each camper has small group instruction every day with the same Red Cross certified swim instructor to ensure that the camper feels safe and secure. Campers are also scheduled for recreational swim everyday. All campers are provided with a fresh towel each time they swim.Parents are updated throughout the summer about their child's progress through our fish certificate program. Our parents constantly let us know how amazed they are by their camper's swimming progress at the end of a Rolling Hills summer!
Are there Special Events at Rolling Hills?
Our campers love our Special Events!!! We bring in performers, musicians, jugglers, singers, game-shows, and more to keep the fun rolling. Our Wacky Wild Water Day, Carnival, and Color War are some of our camper favorites.Each week at Rolling Hills brings new Special Events and surprises to keep things fun and exciting throughout the summer!
What do we do on a rainy day?
Rain or shine, the fun keeps going at Rolling Hills! During inclement weather, we switch from our regular sunny day schedule to our specially designed rainy day schedule. We have thousands of square feet of covered indoor space to keep our campers dry and entertained no matter what Mother Nature has in store. In addition to enjoying our many available indoor activities, on rainy days camper's are treated to special movies, dance parties, and shows that provide new opportunities for fun!
Food & Safety
Is lunch included?
Yes! Rolling Hills provides delicious, balanced lunches as part of our all inclusive tuition. We offer a hot meal, salad bar, bagels, deli meats, fresh fruit, and vegetables on a daily basis. Lunch is served family style to the campers by their counselors. Campers are also served dessert at the end of each meal. Dessert options vary and may include ice cream, cookies, watermelon, and other tasty treats!
Do you offer kosher lunch?
Yes! We offer a full hot Kosher or OU lunch each day. In addition, we offer a full dairy salad bar, as well as pasta, baked potatoes, bagels, and many other choices.
Do you offer snack during the day?
Yes! Ices, fruit, pretzels and other snacks are offered at various times throughout the day. Electrically cooled water fountains are also available throughout our grounds to quench active campers' thirsts and keep them continually hydrated.
Is there a nurse on premises?
Rolling Hills has two Registered Nurses on staff in our health office. Our nurses maintain and ensure a safe and healthy summer for all of our campers. They are available to speak with you before and throughout the summer regarding your child's needs.
Communication
Who can I speak to about my child's day?
Rolling Hills prides itself on offering the highest level of supervision and communication. During the summer, your child's group and division will be supervised by one of our skilled Division Leaders. These teachers, coaches, and parents are mature adults with training and experience in childcare and education. Your Division Leader will oversee your camper's Rolling Hills experience, and be your direct liaison and contact with camp. This person is responsible for ALL aspects of your child's experience while at Rolling Hills .They are always available to answer your questions and concerns, and will be in constant communication with you throughout the summer to meet your camper's needs.
How can I find out more about Rolling Hills Day Camp?
Please contact our camp office to schedule a tour or to ask questions. We are extremely proud of our program and facility and invite you to take a look for yourself! Our year round staff is available to answer your questions by calling 732.308.0405 (Monday – Friday) from 9:00am – 4:00 pm.