Details, Discounts & Options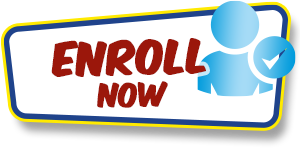 2022 Camp Fees
8 Weeks
7 Weeks
6 Weeks
5 Weeks
4 Weeks
Nursery, Pre-K & K (5 Days)
$6,100
$5,925
$5,750
$4,975
$4,200
Nursery, Pre-K & K (4 Days)
$5,900
$5,725
$5,550
$4,800
$4,050
Nursery, Pre-K & K (3 Days)
$5,700
$5,525
$5,350
$4,625
$3,900
1st - 7th Grades (5 Days)
$6,600
$6,425
$6,250
$5,450
$4,625
7th Grade Teens (Day Trips)
$7,075
$6,900
$6,725
$5,775
$4,825
8th Grade Teens (Day & Overnight Trips)
$7,275
$7,100
$6,925
$5,975
$5,050
9-10th Grade Teens (Day & Overnight Trips)
$7,375
$7,200
$7,025
$6,100
$5,175
Tuition Details
All grades are entering September 2022
Rates good through February 28, 2022
All credit card payments are subject to a 2.5% non-refundable administrative fee.
Tuition includes: Door to Door Transportation, Hot lunch, Towel Service, Camp Backpack and a Rolling Hills T-Shirt (lunch not included every day in Teen programs).
4 Week enrollments must be either 6/27-7/22 or 7/25-8/19. All other 4 week enrollments are charged an additional $300.
Sibling Discount
8-6 Weeks
5 Weeks
4 Weeks
2nd Child Enrolled
$300
$200
$150
Additional Children
$600
$400
$300
Transportation Discount
8-6 Weeks
5 Weeks
4 Weeks
Parent Transportation Option (PTO)
$500
$375
$250
Parent Pick Up
$300
$225
$150
Before & After Care
$300
$225
$150